Venue
The State Of The Map 2008 is being held at The Kilmurry Lodge Hotel [Map], situated close to the River Shannon in Castletroy on the eastern side of Limerick, Republic of Ireland.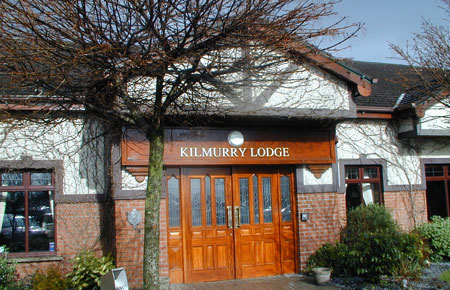 The Kilmurry Lodge is a conference and hotel complex with the perfect mix of local charm and hospitality, and all the facilities we need to host an international conference that promises to outshine that of SOTM2007 in Manchester last summer.
Conference Facilities
Kilmurry Suite: Our main conference auditorium.
O'Brien Suite: Linked to the Kilmurry Suite and adjacent to the hotel reception. The O'Brien will be used for refreshments, Lunch, adhoc lightning talks and workshops.
McCourt Suite: Our speakers only room away from the main conference suite. An ideal place to hone your presentation skills away from the hustle and bustle of the main conference activity.
Ample parking – Free of Charge
100 bedrooms on site, Quote "Open Street Map" when booking
accommodation. Rates Quoted: €100.00 BB Twin/Double Per night or €70.00 BB Single Per night. Limited Rooms Available, book as soon as possible to avoid disappointment. Email Gillian Keane for accommodation bookings.
Other Nearby Accommodation
OpenStreetMap's Accommodation wiki page has a growing list of alternative and lower cost places to stay.

About Limerick
The city of Limerick is in the midwest of the Republic of Ireland. It lies on the River Shannon and has a population of almost 100,000. It can be found at OpenStreetMap here